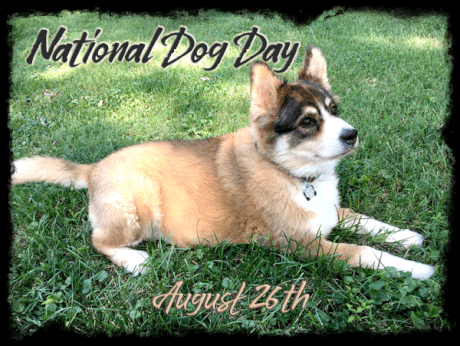 Ever since early humans domesticated wild dogs, these steady companions have proven themselves valuable beyond measure. Since 2004, August 26th has been celebrated as National Dog Day and to honor our canine comrades, we created this list of ways to take your love for the pooches to the next level on their dedicated day.
Can You Say "Dog Party"?! - Most dogs love interaction with other dogs. It's great exercise and develops/maintains social skills. Invite your friends with dogs over and let them run run run! If you don't have a fenced yard or other suitable location to let the dogs roam free, take your dog to a dog park for the same effect.
Donate to a No Kill Shelter - Next time you're at the store, pick up an extra bag of dog food and drop it off at Five Acres Animal Shelter for their Animeals Pet Food Pantry. Collect older blankets and towels from home and donate those. Shop Stray Rescue of St. Louis' Amazon Wish List and help them with supplies for their trauma center. No matter what, make sure you rescue your next pet and not buy from suspect breeders or pet stores!
Car Ride! - Don't you love seeing a dog with their head hanging out the window of a car? Most dogs love car rides and with all the Great River's Greenways and the Katy Trail, there are great places to take your dog for a walk nearby. Just remember to take the scenic route so the hünd gets plenty of car time. And always remember, if it's over 70º F, never leave a dog in the car, even with the windows down.
Doggy Makeover - Get your furry friend a new collar and leash or get them a doggy spa treatment (yes, these exist!). Invest in training at your local vet and teach an old dog a new trick.
Frame a Photo - Take your favorite photo of your pet, print it and frame it. And take video of them rolling in the grass or frolicking in the yard...dogs are gone too soon from our lives so these moments captured on your phone will be cherished!